Recommended use
General: As a dietary supplement, take 2-4 pills daily to help manage daily stressors. During times of additional stress (mental, emotional and/or physical), you may increase the dose as needed. During times of less stress, take a lower dose.
SLEEP & RELAXATION: You may also take Stress & Cortisol Relief™ before bed to help promote healthy cortisol & stress hormones, which can support a restful night's sleep, without morning grogginess or diminishing daytime alertness. Take 1-3 pills, 30-60 min before bed.
EXERCISE: Intense exercise (running, lifting weights, cross-fit, etc.) all increase cortisol and stress hormones post workout. Taking Stress & Cortisol Relief™ after a work can help support healthy stress hormones and promote positive "youth" hormones (testosterone, GH, thyroid, etc.) and thus, help accelerate muscle growth and fat loss. Take 1-3 pills, immediately after a workout.
CYCLE: It's best to "cycle" this product and not to use it continuously (especially when using 4 pills or more, daily), or your body may adapt and results may be reduced. Taking 1-2 days off each week or 4-5 days off each month is a good idea.
Other Ingredients: plant-derived cellulose gelatin (Vegetarian capsule), rice flour
Does NOT Contain Any: Artificial colors, wheat, gluten, dairy, egg, fish, peanuts.
Warnings & Interactions: For adults only. Consult your health care practitioner if pregnant, nursing, taking medication or have a medical condition.
Capsule Size:
Capsules may always be opened and the contents poured into your mouth or a liquid beverage.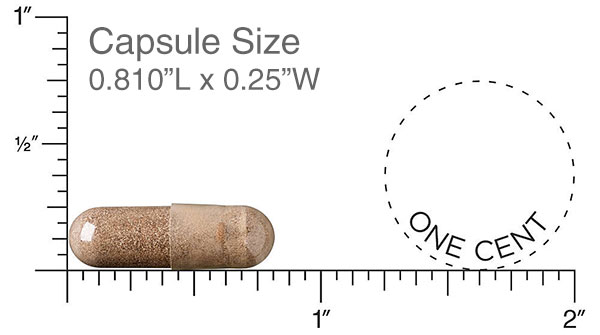 .
---
Sensoril® is protected under US Patent Nos. 6,153,198 and 6,713,092 and is a registered trademark of Natreon, Inc.
Relora® is a trademark of Lonza or its affiliates.
OciBest® is a registered trademark of Natural Remedies Private Limited.