Recommended use
General: As a dietary supplement, take two (2) pills with food, twice (2x) daily for a total of four (4) pills. Use 5 days on (weekdays ON) with 2 days off (weekends OFF). Dosage may be adjusted upwards to six (6) total pills daily, if the desired results are not achieved after 60-90 days (typically due to additional life stress).
Other Ingredients: plant-derived vegetable cellulose, (Vegetarian capsule), Rice Flour
Does NOT Contain Any: Artificial colors, wheat, gluten, dairy, egg, fish, peanuts.
Potential Side Effects: There are no known side effects associated with this product. Some have report stomach discomfort when taken on an empty stomach. However, as with any food or supplement product, there may be infrequent and unusual highly sensitized reactions associated with this or any other nutritional supplement. If such a reaction occurs, you should consider discontinuing use of this or any product.
Warnings & Interactions: If you are pregnant, lactating, trying to conceive, under the age of 18, or taking medications (Coumadin®, heparin or any other blood-thinning medication), consult your health care practitioner before using this or any new nutritional product. Do not take this product if you're allergic to aspirin because it contains White Willow Extract (25% Salicin), which is a natural, herbal form of aspirin.
Capsule Size:
Capsules may always be opened and the contents poured into your mouth or a liquid beverage.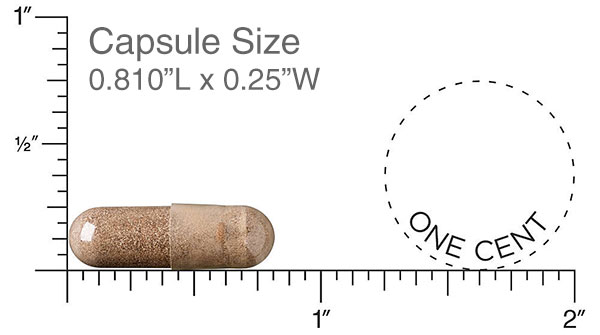 ---
Bio-Curcumin® and BCM-95® are registered trademarks of Dolcas-Biotech, LLC
C3 Reduct® is a registered trademark of Sabinsa Corporation
Curcumin C3 Complex® is a registered trademark of Albion Laboratories, Inc.
Astragin® Astragalus is a registered trademark NuLivScience
PARACTIN® is a registered trademark of HP Ingredients.