Research has repeatedly shown that AGING is a primary cause of lower testosterone, due to the negative changes in your hormones as you get older.
Unfortunately, the decline starts as early as your mid 20's for men.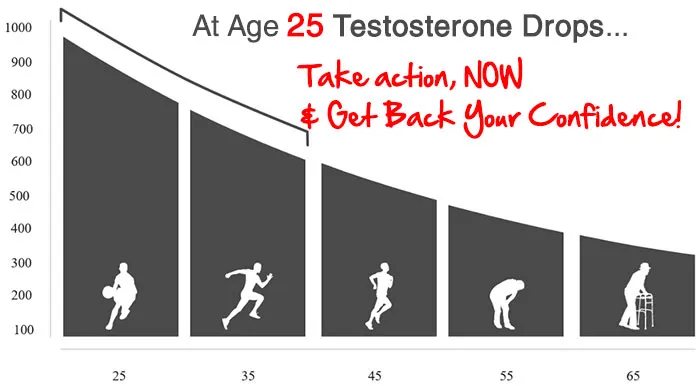 Older Age = Lower Testosterone9
And this makes sense when you think about it...
When you're going through puberty (teenager and early 20's), you're gaining muscle and losing fat very easily.
Not to mention, your libido is sky-high. You're very "driven" - emotionally, physically and sexually!
This all has to do with having healthy testosterone levels & hormonal balance (estrogen, cortisol, growth hormone, etc.).*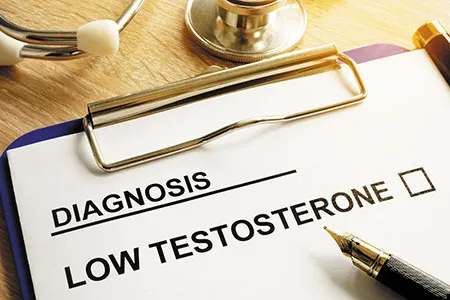 However, after at age of 35+, your:
"positive" youth hormones total + "free" testosterone drop

*

"negative" hormones (estrogens, stress, DHT, etc.) dramatically rise

*
Sadly, the older we get, the more negative & unbalanced the hormones become.
This is why it's so important to take action NOW and improve your hormones, before things continue to get worse each and every year.